Helping youth, adults, couples and families
cultivate inner peace and greater joy.
Helping youth, adults, couples and families cultivate inner peace and greater joy.
Working with me, you will be supported through a journey of personal growth and discovery. You will receive supportive resources to help you cope with challenges holding you back, and you will discover that a little bit of support makes an incredible difference to your enjoyment of life.
I offer counselling remotely (via telephone or video) and in-person. Our in-person sessions follow all Public Health recommendations.
Professional Consultation

Meet your Counsellor: Heather Michael
I am a Registered Clinical Social Worker (BC College of Social Workers) with a Master's Degree in Social Work from the University of Victoria. I have been working with children, youth, adults and families for over 22 years, specializing in mental health in private practice and for provincial governments.
Individuals and families enjoy my gentle and responsive approach. I bring a wide variety of skills and experiences to my practice, including my passion in supporting transgender and gender-diverse children, youth and adults.
Outside of my work as a therapist, you can find me working on my other passion, riding the amazing bike trails on Vancouver Island. I believe strongly in the connection between physical activity and wellness, especially when that involves being immersed in nature.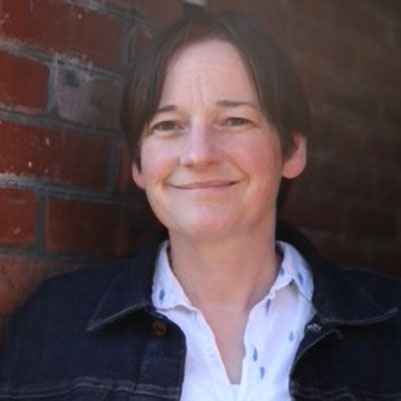 Registered Clinical Social Worker
I completed my social work degree at the Thompson River University in 1999 and my Master's Degree in Social Work at the University of Victoria in 2007. I am a Registered Clinical Social Worker.
Many extended health care plans provide coverage. Please consult with your individual extended health care provided to see if your plan provides coverage for mental health services.
Direct billing is available for Military and Veterans.
My fee for individual and family therapy sessions is $140 per session (50 minutes). Longer sessions are available upon request for an additional fee.
For the other professional services (consultation, clinical supervision & assessments), please contact me directly to discuss rates.
For payment, I accept cash, cheques, credit cards, and e-transfers.
To cancel your session, please give 24-hour notice.
This will allow me to refund your money in full. (Otherwise, unfortunately I have to charge the full session rate.)
Heather Michael, MSW, RCSW
550-2950 Douglas Street
Victoria, BC
2SLGBTQ+, Transgender & Gender Diverse Safe Space
running on
100% renewable energy